THE 94.5 COUNTRY BRIDAL FAIR® - (VENDOR)
Come check out the JAYHAWK THEATRE booth at the 94.5 Country Bridal Fair® both Saturday and Sunday. 
Our wedding event coordinator will be onsite to answer all your questions regarding booking your special day. Specials and give-a-ways available for booking at this event!
LOCATION: Downtown Topeka Ramada Hotel & Convention Center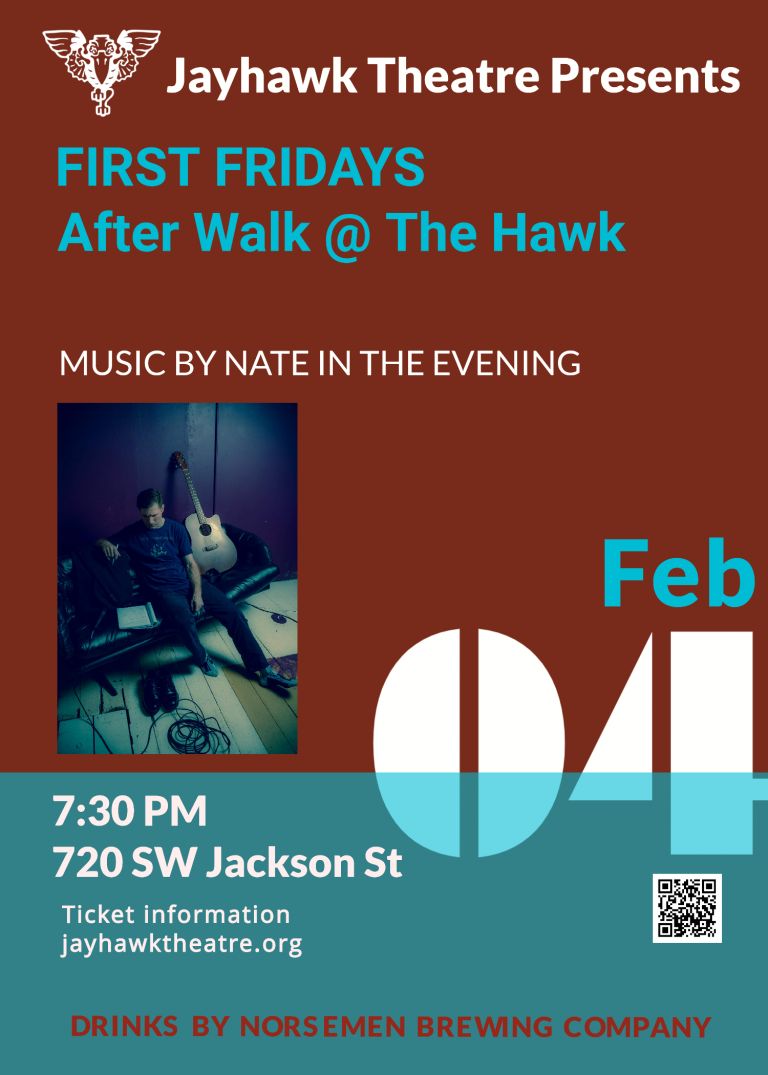 Come for a great evening, cold beer, cool vibe and an intimate setting to hear your favorite bands from Lawrence, Kansas City, Topeka and the NE Kansas region. Don't miss the Jayhawk Theatre's First Friday 'After Walk @ The Hawk'!
Tickets can be purchased online or at the door. Special VIP tickets NOW available!
Drinks available for purchase from Norsemen Brewing Company.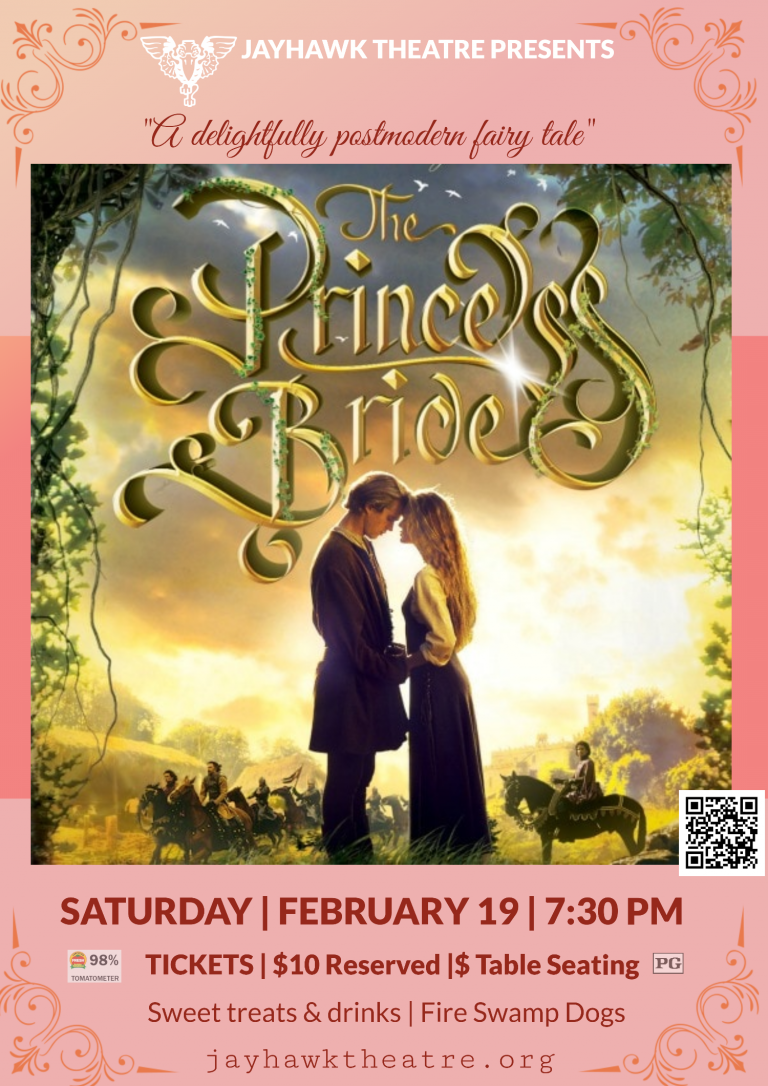 THE PRINCESS BRIDE FILM SCREENING
Join us for an evening of "Inconceivable" fun! 
Celebrate fairy tales and true love with the film screening of The Princess Bride (1987), rated PG.
This is an interactive film showing. Dress up in character, shout your favorite lines, enjoy Twu Wuv Twuffles,  champagne, signature drinks from Norsemen Brewing and more surprises during the show!
DJ's Catering will be onsite serving up Fire Swamp dogs.
Special treats and drink packages! (must purchase in advance)
JEN FULWILER "MINIVAN FABULOUS" TOUR
Jen Fulwiler got moms through quarantine with her viral social media sketches, and now she's back on tour in select cities! The minivan-driving mom of six has been featured on the Today Show and CNN, and her podcast This Is Jen debuted in iTunes Comedy's Top 10.
Her stand-up comedy special "The Naughty Corner" is available on Amazon Prime. If you don't 'know' Jen Fulwiler, "The Naughty Corner" is a great sampling of Jen's hilarious and honest take on life. This mother of six, and convert to Catholicism, confesses her sins but shows no repentance for her parental trespasses. It's a feel-good, bad-girl momedy at its finest where Jen skewers every area of suburban life, from dads who brag about having fast minivans to mandatory parent meetings that could have been done by email. Her tales of drinking alone in her garage after a long day of homeschooling, a husband who refuses to travel with luggage, and being so overwhelmed by life that she hides when she hears a knock at the door, make this special perfect for parents of all ages.
Tickets on sale now!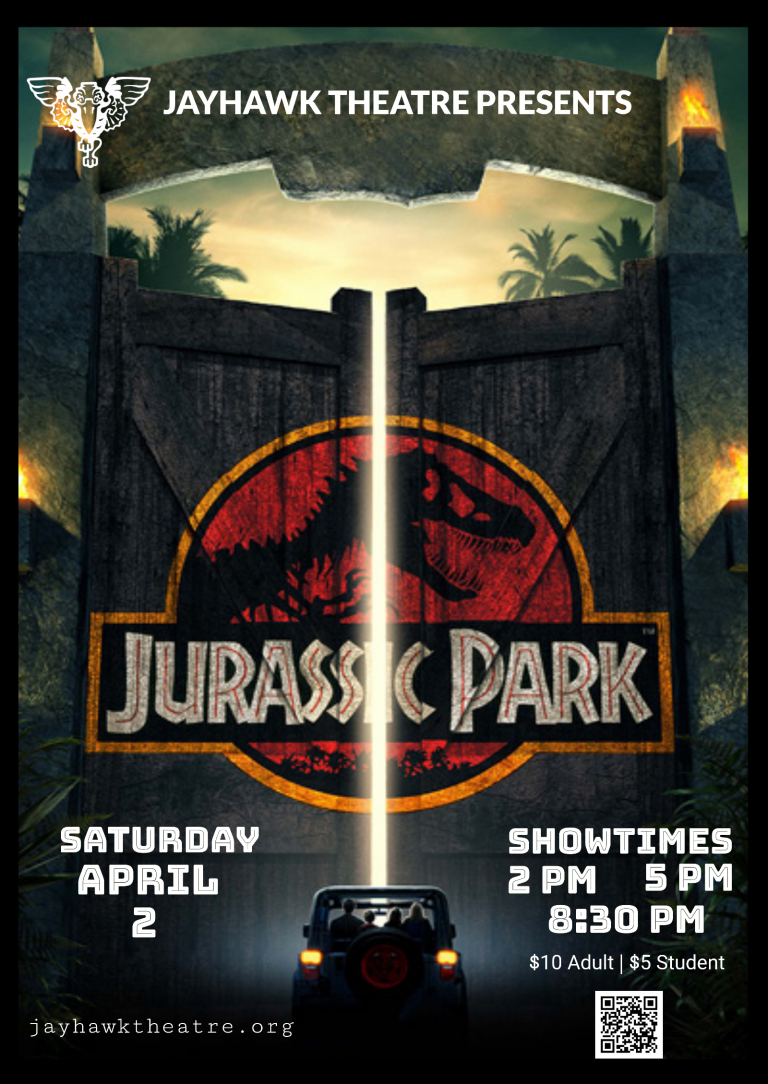 JURASSIC PARK FILM SCREENING
JURASSIC PARK (1993) Rated PG-13
Genetically engineered dinosaurs run amok on a remote island. It's up to a paleontologist, a paleobotanist and a mathematician to outmaneuver the deadly beasts and find their way back to civilization. Based on Michael Crichton's best seller.
The film won three Oscars, including Best Visual Effects. Directed by Steven Spielberg and starring Richard Attenborough, Sam Neill, Laura Dern, Jeff Goldblum, and B.D. Wong.
Popcorn and drinks will be available for purchase.